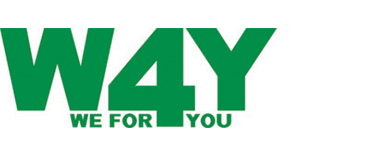 Experience at the service of innovation
W4Y (We For You) is a service company in the IT sector with a strong focus on business processes and project management.
It provides ERP solutions, Document Management, Business Portals, e-commerce, designs SOA architectures aimed at the integration of Systems, putting the experience at the service of Innovation.
W4Y stands for We For You, which wants to express the personal and transparent commitment of W4Y members and collaborators to their customers and partners. Commitment that is manifested in the projects that must ensure the correct return of investments to Customers, in time and costs.
The Team is a real extended team where Partners, Employees, External Collaborators, Professionals and Senior Consultants provide, under the guidance of Project Manager, the best of their skills to achieve successful projects with their Customers.
Since its inception W4Y has made alliances with some of the world's leading manufacturers of technology and IT solutions. This derives from positive past experiences, experiences that each of W4Y people has experienced in the field verifying the benefits for their customers also in relation to the use of standard market solutions.
W4Y believes in collaborations between companies also in different sectors and has successfully experienced aggregation in "networks of companies".
Two original examples are represented by Team4cosmetics and The Consumer at the Center.
INFORMATION TECHNOLOGY AT THE SERVICE OF THE SUPPLY CHAIN
E-commerce and portals integrated in a project for the Wine Industry. The Consumer at the Centre is an innovative project starring the good Italian wine and the purpose of creating a special synergy between restaurants, wineries and final consumer. A new meeting point for all wine lovers and for those who have made it their profession.
TEAM4COSMETICS
It is an initiative born from a close partnership between eight companies that intend to provide solutions, products and services to cosmetic manufacturing companies. W4Y is one of the founders and especially developed: ERP Systems Implementation, Document Management, E-commerce and Portals, CRM, Systems Integration