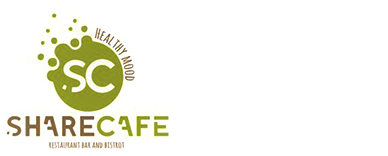 Healthy Mood. Restaurant, Bar and Bistrot
Inside Co+Fabb, right at the entrance, you can find the ShareCafè, a bar-bistro that offers delicious breakfasts and tasty lunches to our coworkers and local companies: a place where you can study, work or simply read.
Lo ShareCafè coccola i suoi clienti e regala sempre un sorriso! The ShareCafè cuddle its customers and the Staff always offers a smile!