Information Technology
Aryon Solutions was founded at the beginning of 2010 by a nucleus of professionals with many years of experience in the Information & Communications Technology (ICT) market, determined to give life to an organization that wants to be a vehicle of technological-information technology innovation for its customers, through " offer of consulting services, training and development of cutting-edge software solutions.
Aryon Solutions deals with designing, developing and integrating collaborative CRM solutions in the context of Contact Centers, and has developed extensive expertise in mobile technologies, creating projects and Apps for companies in all sectors, publishing in the Google play and Apple Store markets (see Shopy, Print Anywhere, Sushi AllYouCanEat).
Thanks to the partnership with Darktrace, a world leader in AI for cyber security (www.darktrace.com), Aryon Solutions is able to provide an innovative infrastructure solution, crucial for the security of corporate data and for compliance with European regulation GDPR.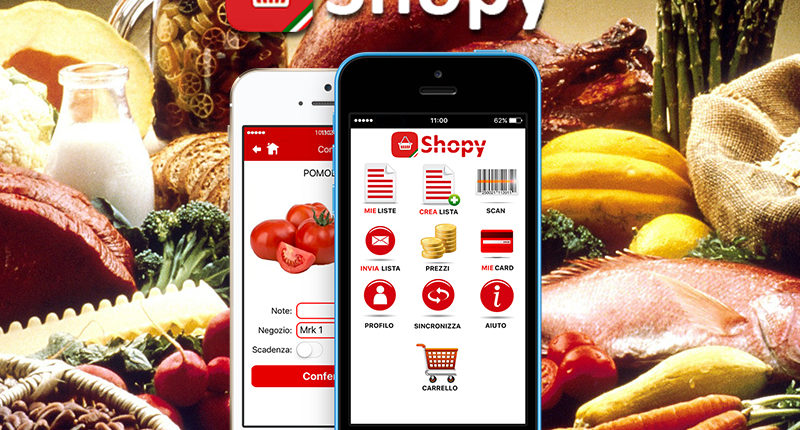 SHOPY
Shopy è un'applicazione per smartphone (Android, iOS, Windows Phone) con l'obiettivo di permettere all'utente di gestire la lista della spesa settimanale compilandola a partire dai codici a barre presenti sulle confezioni dei prodotti.
PRINT ANYWHERE
Print Anywhere è un'applicazione per smartphone (Android, iOS) che consente di stampare documenti e immagini di ogni tipo e di firmarli (tramite l'ausilio di muPDF), prelevandoli dalla scheda SD (se inserita) o direttamente dalla memoria principale del tuo dispositivo, in modo semplice e veloce con pochi e semplici click.