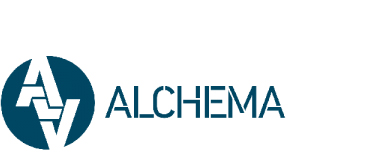 Smart Solutions
Alchema is a small company specialized in the promotion, design and management of complex projects, focused on technological, social and environmental innovation.
In Alchema's vision, these different elements of innovation should be always considered jointly, without ever separating environmental from social sustainability, technologies from their organizational and relational implications.
Alchema chooses a collaborative approach working often in both public and private partnership, and has developed important community management, marketing and communication expertise.
Alchema has a "network approach", connecting institutions with different backgrounds and skills and conceives the entire process of collaborative projects: from the idea to the search for partners, from the detailed development of the work plan to the search for financing, from management to the delivery of results.
Among our guiding principles: full assumption of responsibility, dialogue and transparency.
Alchema's partners include small technology companies, social enterprises, public administrations, sector associations, universities and research centers at national and international level.
In cases where it is possible and appropriate, Alchema aims at directly managing the path towards the delivery of results, taking responsibility for the global governance of the initiative. Alchema also has experience in involving social and economic actors (stakeholders) in participatory processes and tends to work in a network, with subjects who bring innovation and specific skills.
Here below the sectors in which Alchema works:
creation and development of new companies, projects, activities (including commercial ones);
systems and technologies innovation (environment, engineering, construction, transport and mobility, urban services);
business consultancy;
development of new concepts (housing, commercial, territorial development, organizational);
advanced services for public administrations.
Companies and public bodies can find in Alchema an effective, efficient partner, capable of building complete work groups, networking with selected partners, which integrate the company's skills and support it in the development of projects.
Alchema works "in a network", by relating professionalism and different worlds. Inspired by the best experiences in Italy and abroad, Alchema not only gives answers to market questions, but also develops "its own" projects, for which it seeks partners and financiers.
Alchema's style is characterized by full assumption of responsibility, dialogue and transparency: from concept to delivery of results.
Alchema has signed a partnership agreement with EPEA Switzerland to promote and develop the approach known internationally as Cradle to Cradle (C2C) also in Italy. At the base of the circular economy, C2C is a philosophy of production and services based on waste minimization, eco-efficacy, maximum compatibility of products with biological systems.
INFOMOBILITY AND FREE FLOW
Alchema has studied the most important experiences in the world and is working with local authorities to develop the best strategies and infomobility models. On the subject of free flow, Alchema has worked with private entities in the infrastructure sector in Italy and abroad, and is collaborating with Italian public bodies interested in its implementation in the road and urban areas, promoting its application in the urban and suburban areas.
BOAT ECOLOGY PROJECT
Alchema took part in the Boat Ecology business network. The project aimed to introduce environmental sustainability and efficiency as guiding principles for the success of the nautical sector, proposing the application of policies and technologies for the benefit of ports and shipowners.