4000m
2
total working space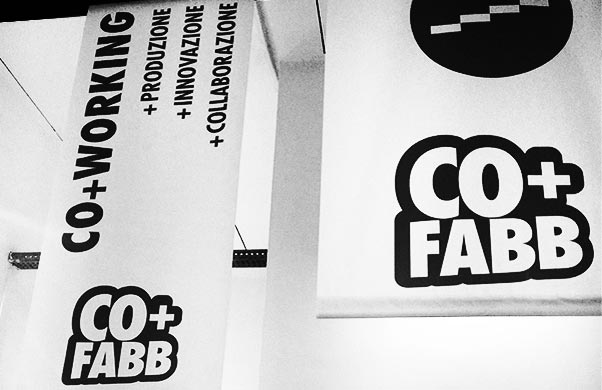 A space for

innovative and creative companies
Co+Fabb is a shared work environment for start-ups, innovative companies, freelancers, creatives and new artisans.
Co+Fabb is not only a workplace but a pleasant place to work! Great location, friendly people, a place to have lunch (and not only) very inviting dishes, a gym where you can train and vent the tensions of work and much more...
We are in Co+Fabb for years now, we have grown as a company and as people, in an environment that has been able to favor us at best. Excellent infrastructure to work, with leisure, relaxation and physical activity, we could not ask for more!
Co+Fabb is a coworking that offers many services: meeting rooms, restaurant, gym and common areas where to experiment. The companies that populate it in addition to being high-level are all collaborative. The thing that is unique though is its cutting offices; isolated spaces where to work and do business