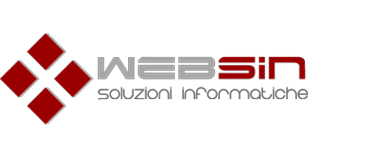 Informatic Services
Websin was founded in 2001 by the professionalism of its founder, which consolidates its experience gathering around it a team of computer professionals.
Becoming over the years a solid and established reality, but always versatile, Websin offers a wide range of services in the IT sector and beyond, working closely with its customers allowing them to identify their critical issues, and then provide the best solutions.
Websin is formed by a team of professionals always up to date and in step with the rapid technological and computer changes.
Websin offers a wide range of business-oriented IT services:
• Helpdesk in Outsourcing
• Development and programming
• Net & networking
• Courses of Business Training
• Structured wiring
The years of experience acquired and gained in network management and analysis of software environments, allow them to propose the most suitable solutions for every need.