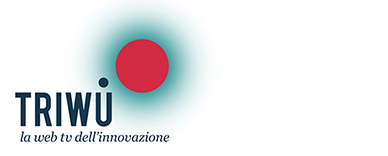 Triwù was founded in 2011 as a confluence between a group of new partners, all engaged in technology transfer, investment in innovative companies and university teaching in the field of multimedia, and a company, Ticonuno, active since 1994 in the sector of webdesign and in the management of publishing activities related to science, multimedia for social projects, training.
The sum of these experiences therefore presents itself with a broad and significant range of experiences. From the first national conference on Online Publishing, organized in 1995 at the Politecnico University of Milan, to the management of IoET TV, a web TV on the Internet of Everything promoted by Cisco, active since October 2014. From the participation, from 2012 to 2014, at European projects on nanotechnologies, in which Moebius, a science radio programme created and managed by Triwù on Radio 24, have collaborated with The Guardian in England, El Mundo in Spain and Le Monde in France, organizing and conducting, since 2011, Smart Community appointments in all SMAU regional events.
Triwù is also operating in complex communication areas. This is the case of the Crew Project, an experience promoted by the Cariplo Foundation, dedicated to the design of tools for disability starting from an advanced co-design activity between technicians, stakeholders and users.