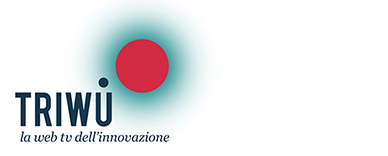 Triwù nasce nel 2011 come confluenza fra un gruppo di nuovi soci, tutti impegnati nel trasferimento tecnologico, nell'investimento in aziende innovative e nell'insegnamento universitario nel campo della multimedialità, e una realtà aziendale, Ticonuno, operativa dal 1994 nella progettazione di siti Internet e nella gestione di attività editoriali sui temi della scienza, del multimedia per progetti sociali, della formazione.
La sommatoria di queste esperienze si presenta, quindi, con un panorama di esperienze ampio e significativo. Dal primo convegno nazionale sull'Editoria in Rete, organizzato al Politecnico di Milano nel 1995, alla gestione di IoET TV, una web TV sull'Internet of Everything promossa da Cisco, attiva da ottobre 2014. Dalla partecipazione, dal 2012 al 2014, a progetti europei sulle nanotecnologie, nei quali Moebius, trasmissione di scienza progettata e condotta da Triwù su Radio 24, ha collaborato con The Guardian in Inghilterra, El Mundo in Spagna e Le Monde in Francia, alla organizzazione e conduzione, dal 2011, degli appuntamenti Smart Community presenti in tutti gli appuntamenti regionali di SMAU.
Triwù sta anche operando in territori della comunicazione decisamente complessi. E' il caso del Progetto Crew, una esperienza promossa da Fondazione Cariplo, dedicata alla progettazione di strumenti per la disabilità a partire da una attività di coprogettazione avanzata fra tecnici, stakeholder e utenti.