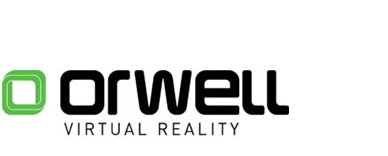 Virtual Reality
Orwell is a Virtual Studio that develops virtual reality content and produces advanced 3D graphics video animations.
They produce immersive experiences, navigable scenarios, interactive applications, but also real time simulations, 360° videos and interactive events in virtual reality.
They develop multi-platform VR apps for Oculus Rift, Gear VR, Google Cardboard, iOS, Android and HTC-VIVE.