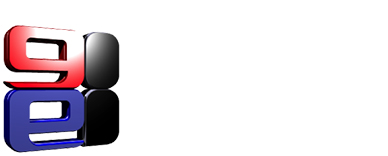 Generate Efficiency from Innovations
G.E.I. works in those ICT segments:
Software Development
The development of software projects is the segment in which G.E.I. pays more attention.
The capabilities are guaranteed by high skills in the application sectors based on IBM Notes / Domino, Microsoft, Oracle technologies and in the most recent software technologies for the management of mobile devices; the control of every design aspect combined with the extensive network of collaborations allows G.E.I. to act as a "global" interlocutor towards the Customer. G.E.I. it is also able to offer customers numerous types of mobile applications / workflows from its portfolio of application solutions.
High Reliability Solutions
G.E.I. has invested significantly in the creation of specific design skills and High Reliability Architectural Solutions, focused on the Data Storage Consolidation, Storage Area Network, Server and Secure Firewall environment to provide reliability, compatibility, manageability and the high performance necessary to guarantee continuity of business and data retrieval.
Personalized Hardware production
G.E.I. is able to produce specific hardware / firmware devices starting from the customer's needs or implementing only the production phase if there are defined design specifications. The structuring of the projects by order and the organizational flexibility do not pose problems of minimum production quantities. particular skills have matured in the field of information management in the field (mobile, automotive, process control).
System Integration
The primary intervention area G.E.I. it is identified in the IT and consulting sector; the work core combines twenty years of experience gained within multinational companies in the sector in the field of systems, design consultancy and implementation for open multivendor UNIX, MICROSOFT and proprietary platforms.
HelpDesk e Manutenzione software
G.E.I. is able to offer HelpDesk support for technological products and services, both its own and made by third parties, via a dedicated telephone line, email and chat. The service is offered by qualified Information Technology personnel, supported by advanced tracking systems. G.E.I. it is also able to offer corrective and evolutionary maintenance of its own software and made by third parties, both first level (screening) and second level (analysis) and third level (resolution / realization).

KANJI GEI
Il talento di capire le necessità di ogni Cliente per Generare, attraverso le proprie competenze, Efficienti soluzioni che rendano più efficace l'organizzazione e migliorino il business attraverso l'applicazione di adeguate Innovazioni tecnologiche.